January crawled in like a sneaky guest and I did not have time to put my kitchen act together. I sincerely apologize for the lack of 'kitchenspiration' as I call it. I have been cooking the most ordinary bulk cooking from the store-bought Desi spice mixes, without a dash of variation.
SHADOWHUNTERS TV DINNERS & DIGESTIVE MOOD FLINGS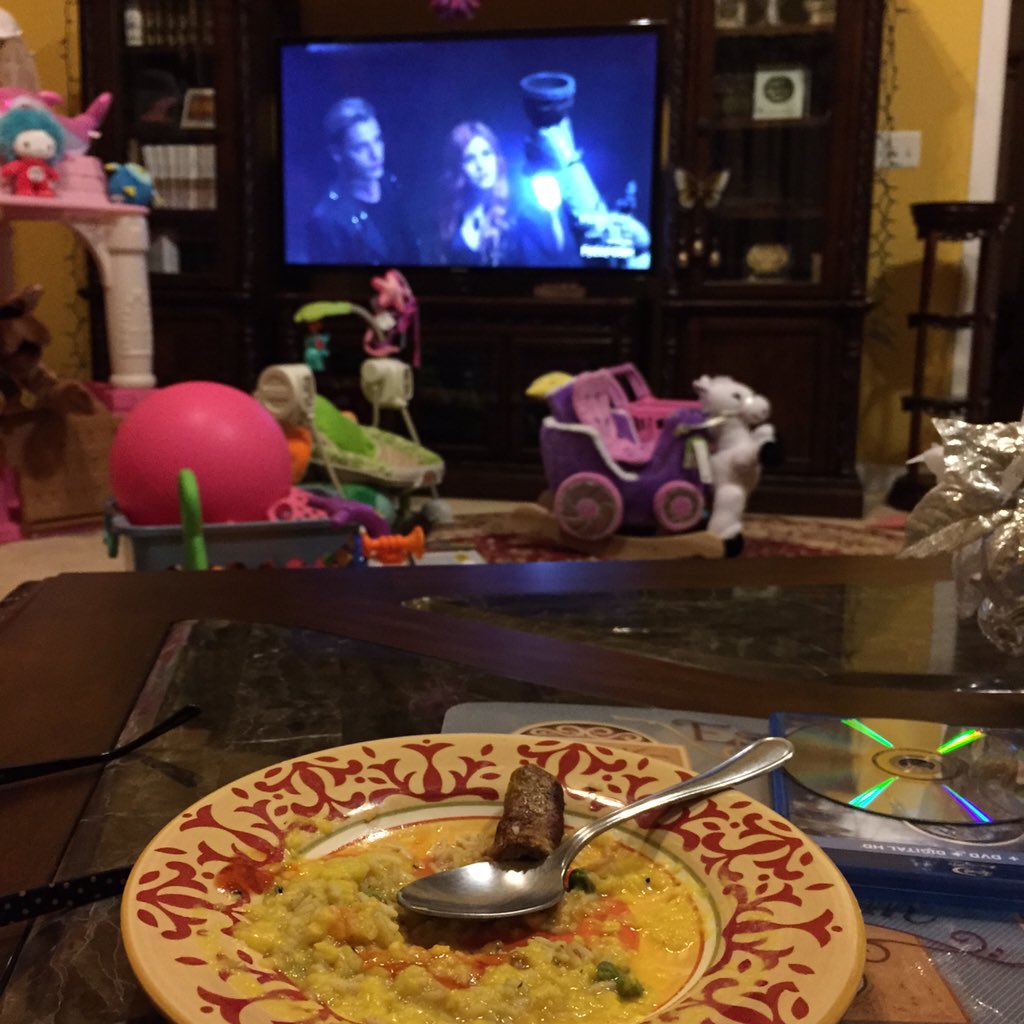 My digestive system has been having the most severe of mood flings I believe because I have literally been surviving on things that resemble the consistency of oatmeal. I made a lot of Moong Dal and simply downed my protein [chicken piece] with it for most of my dinners and lunches. A couple of Shadowhunters TV dinners happened since Freeform started off the series.
PIZZARRIFIC! SERIOUSLY PICTURE PERFECT PIZZAS!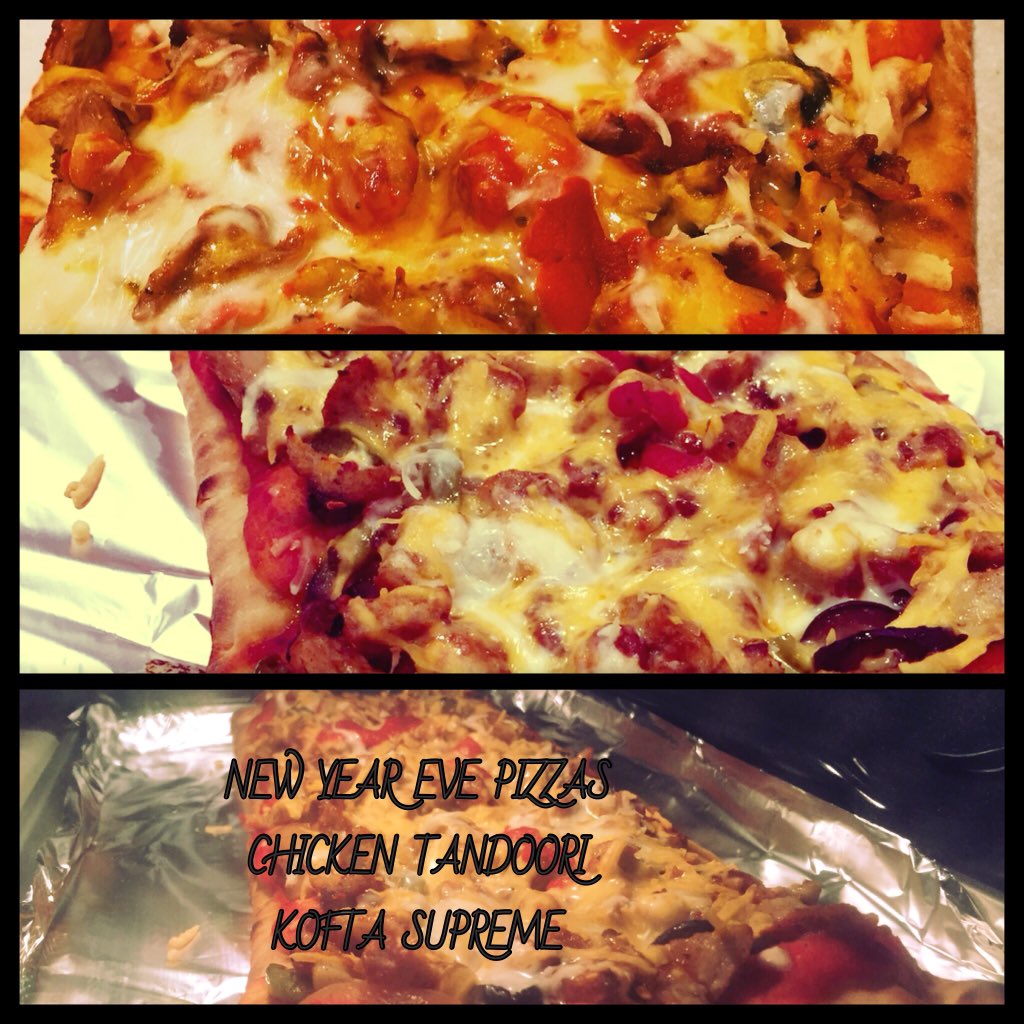 The pizzas I fixed on New Year's Eve seem to be January headliners of course, since I actually put a lot of effort into those.
MUD CAKE AND FRENCH TOAST IN BETWEEN
That handsome thing sizzling in the pan is French toast and I used a slow fry technique I saw my SIL using to make it super super soft and fluffy. She does that to the toast she makes to feed my baby Gubbers. The next marvel is the Trunchbull style mud cake SIL made during Blizzard Jonas. We all thought of Brucey when we dug into it.
WE'RE WITH YOU BRUCEY!
RECIPE ADVENTURES PLANNED FOR 2016
I intend to embark on a mission to master some basic but special treats this year. For instance, in the realm of baking I wish to master a cookie and a brownie recipe at the very least. The world should know them as Abbie's cookies, or Abbie's brownies. They should be that good. I have always fancied making biscotti so that is on my list as well. The Russian Piroshky will be my tribute to Red - the awesome prison chef - from Orange Is The New Black. Cheesecake is going to be a quantum leap. These plans may just clash with my diet and weight loss plans but my sword shall be exercise and my shield shall be portion control.
I am going to try some different cuisines this year too. For instance I found myself Googling some Middle Eastern dishes and I settled for Umm Ali which I ate in 2007 [that rhymed!] on board Dubai's Dhow Cruise. The boat was called Majlis and Umm Ali was on their fine desserts menu. I'd like to try out sugar-free desserts as well. I am hoping to experiment with making Basbousa [semolina based dessert] and Turkish Delight - their sugar-free versions.
Next, I have made creme caramel before but I need to bake it this time instead of me waiting for ages over a water bath on a stove. Another blast from the past is going to be a Paella. I remember 2009 when I was passing through an exceptionally tough time in my life and I started cooking to appease my troubled senses. A fellow journaling friend had recommended Paella.
KITCHEN ADVENTURES BUCKET LIST 2016
Sugar-free cream cheese cookies
Cheesecake
Piroshky [Russian]
Caramel Brulee
Brownies
Shepherd's Pie
Biscotti
Paella [Spanish]
Umm Ali
Sugar-free Basbousa
Shawarma [Lebanese]
Turkish Delight